Marbella
Getting Around
Marbella is known around the world as a luxurious and beautiful destination and is also home to a mixture of international residents and wealthy expatriates from worldwide countries. With the well known mountain La Concha in the back, lots of history, architecture, culture and pretty beaches make this town a really unique place. Marbella features three ports, one on the east side, a real & original fishing port and in the middle of the town one dedicated to sporting activities (Puerto Deportivo) and the last one is the world-famous Puerto Banus (see marbella west). Marbella old town has tiny little streets filled with rich history. The 'Orange Square' (La Plaza de los Naranjos) is the most well known and the old town is full of restaurants, bars and exclusive boutiques.
At the Beach
The beach in Marbella is dominated by the Paseo Maritimo (promenade) and stretches along the coast line for six kilometers. Whole year around you will find visitors and residents strolling along this seaside promenade enjoying the views and the fresh Mediterranean air. Here you also will find a wide variety of beach fun for all tastes and ages including beach clubs and chiringuitos and many restaurants and tapas bars. And don't be surprised that someone famous just may be in the sunbed next to you. You'll never be bored exploring the wonders the coast has to offer.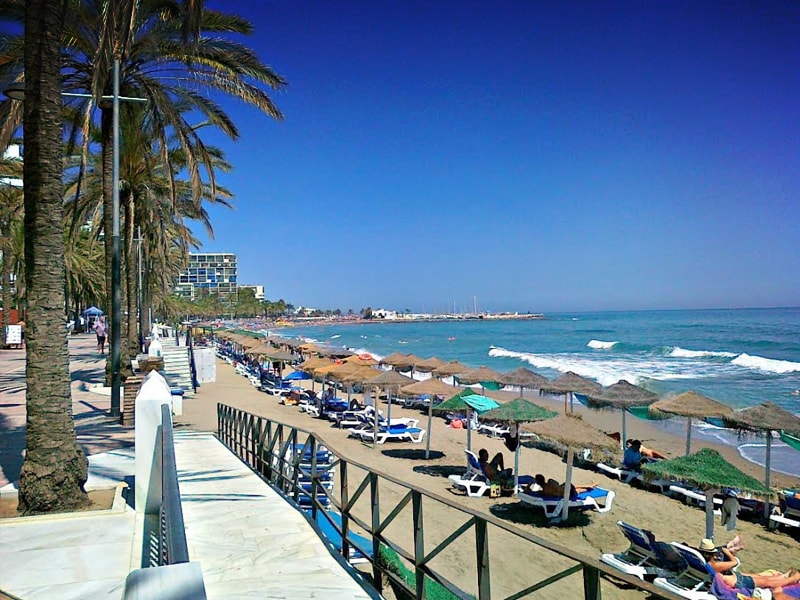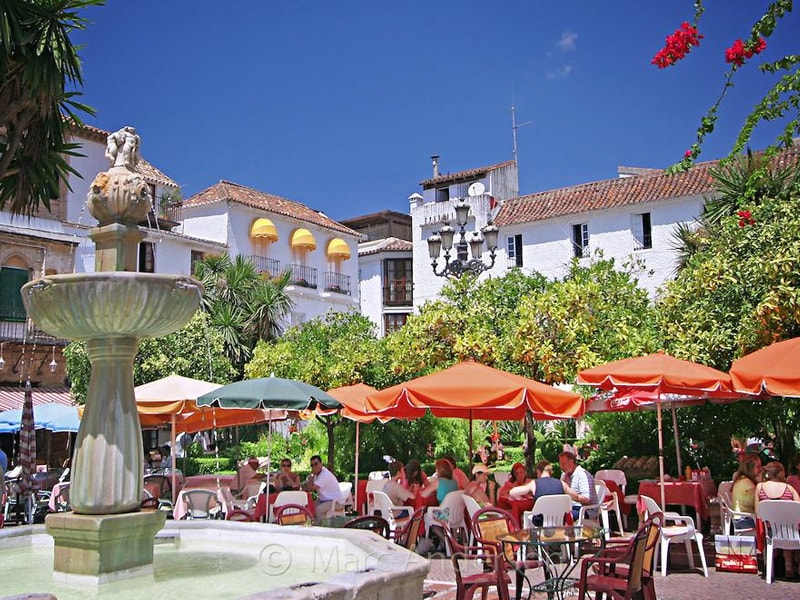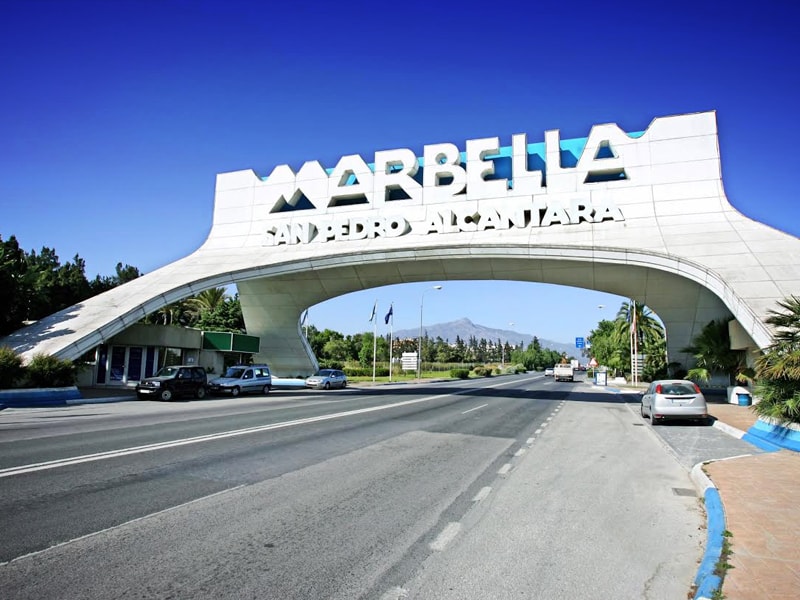 Shopping & Leisure
Are you someone who loves shopping? Well then Marbella is the place for you. It's like being a kid in a candy shop. Ricardo Soriano is Marbella's main high street, with many shops and boutiques offering designer clothing, accessories, jewellery and many more. From there you can walk right into El Casco Antiguo (old town) where you can explore even more small family shops through the narrow streets. The old town is a heaven for handmade products and unique shops. If this is not enough then you can visit 'La Cañada' shopping centre with all the top name brand products your little heart can desire but don't forget to save some time and money for the exciting excursions. Some examples are deep sea fishing, cooking classes, jeep tours and wine and tapas guided tours. There is always something to do in this magical city. Marbella is located in the middle of the Costa del Golf, offering a wide range of golf courses - A Golfers Paradise.
Dining & Nightlife
Marbella is known for its luxurious restaurants and nightlife. If you want some exquisite fine dining you can walk down the glamorous Golden Mile and sample the wide range of options available, some of them hidden and located on fantastic spots. Or you choose for the Old Town, where you will find more quaint typically spanish bars, tapas bars and restaurants. Afterwards you can explore for example the Marbella port who has been undergoing a massive regeneration and is becoming an increasingly trendy place for pubs and late night bars. Basicly with so many nice bars there's bound to be one that tickles your fancy and no moment to get bored...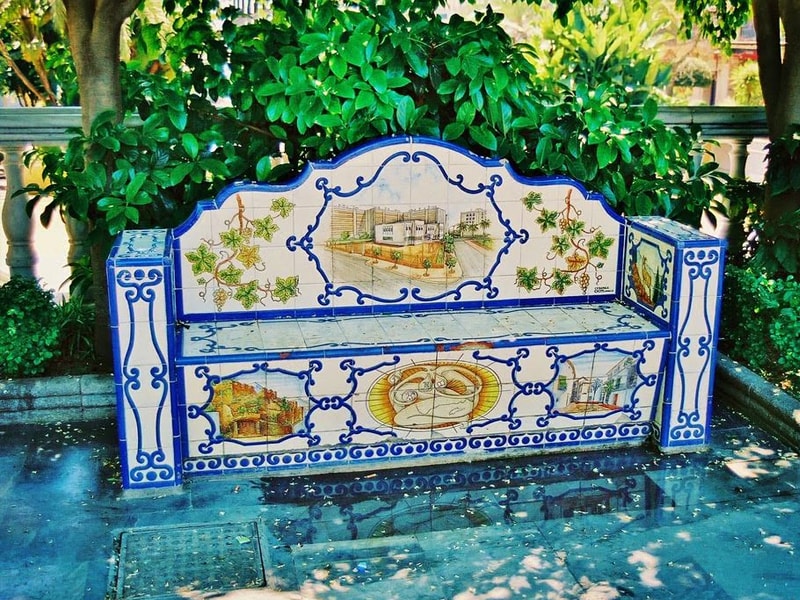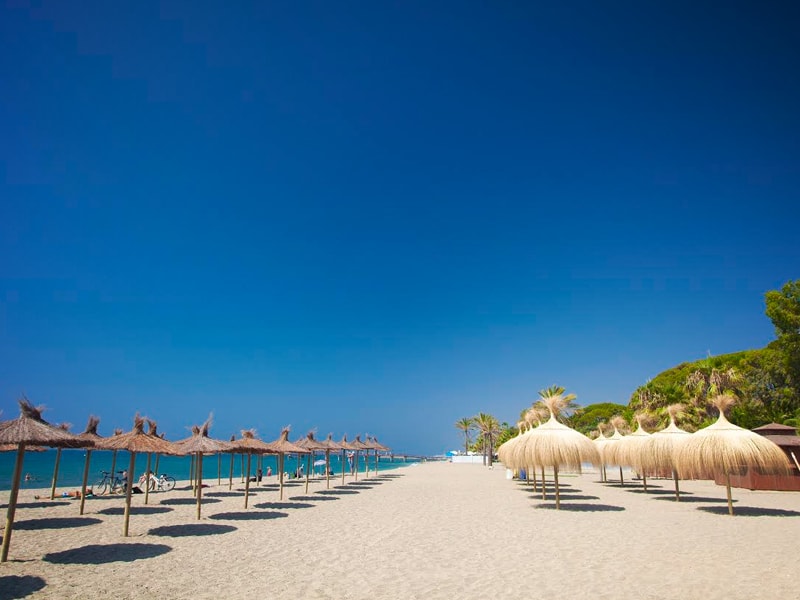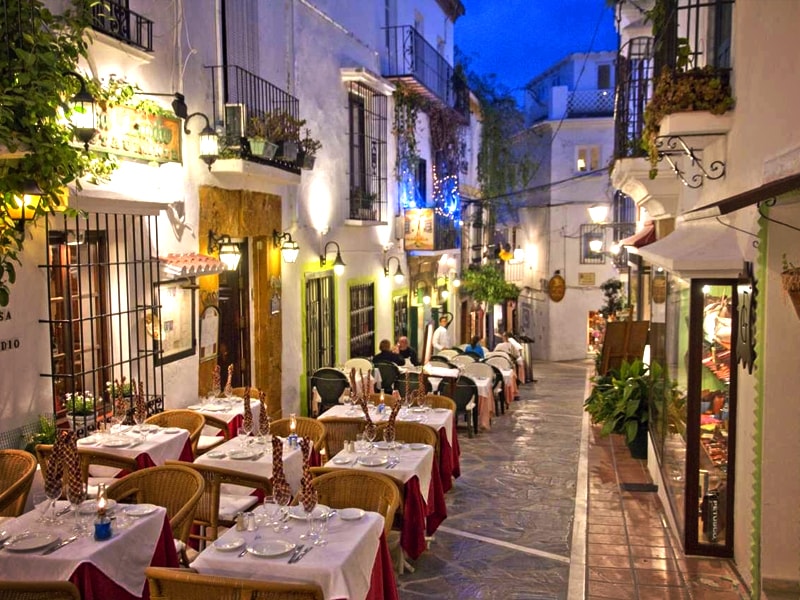 Hotspots